Last updated: 2021/06 - 2022/06
Submit my quote
Overall Reported Nanny Monthly Rate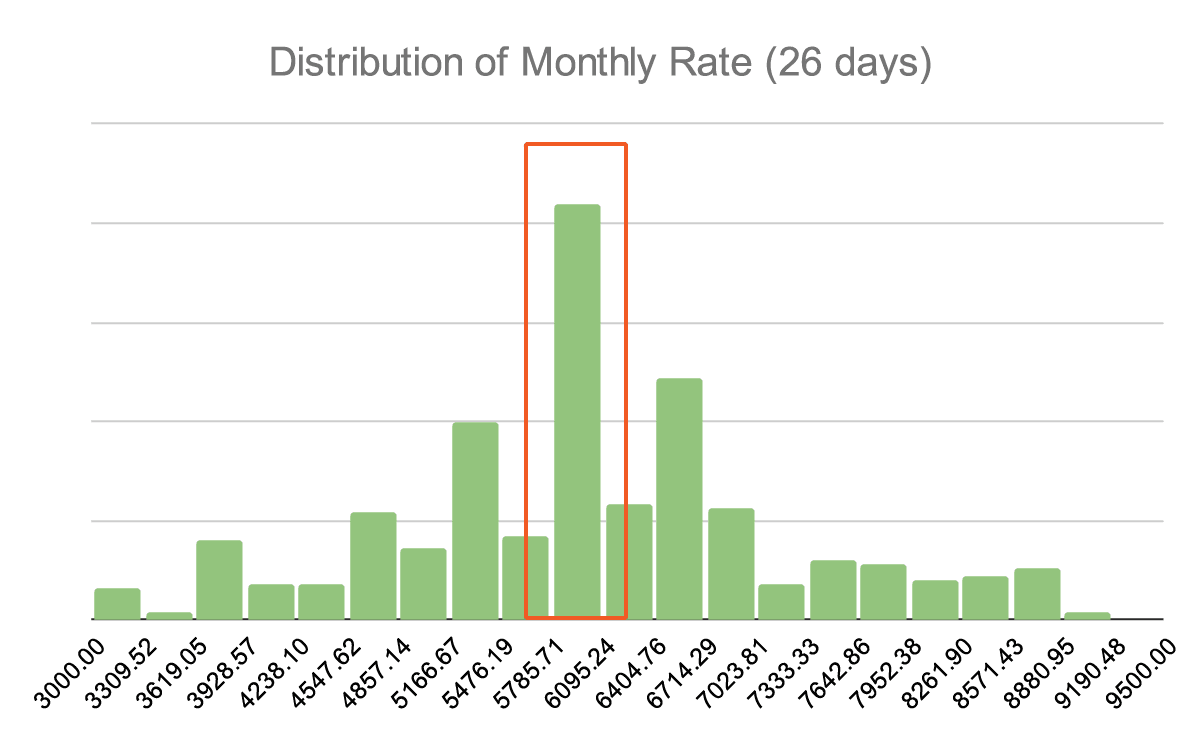 Most people pay their nanny around $5800 - $6100 per month. Please note:
(Postpartum) Nanny's monthly rate is usually based on 26 days.
This data does not include tips or fees for special services.
This analysis includes all states, however, we notice there's a huge discrepancy among different areas. For example, in California, most people pay around $6500-$7400 per month and it can go as high as over 10K.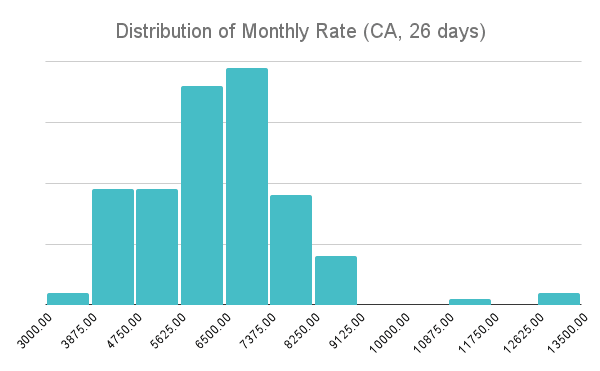 Trend of Nanny Daily Rates
From 2021/06 to 2022/06, the nanny daily rates increased by 12.7%.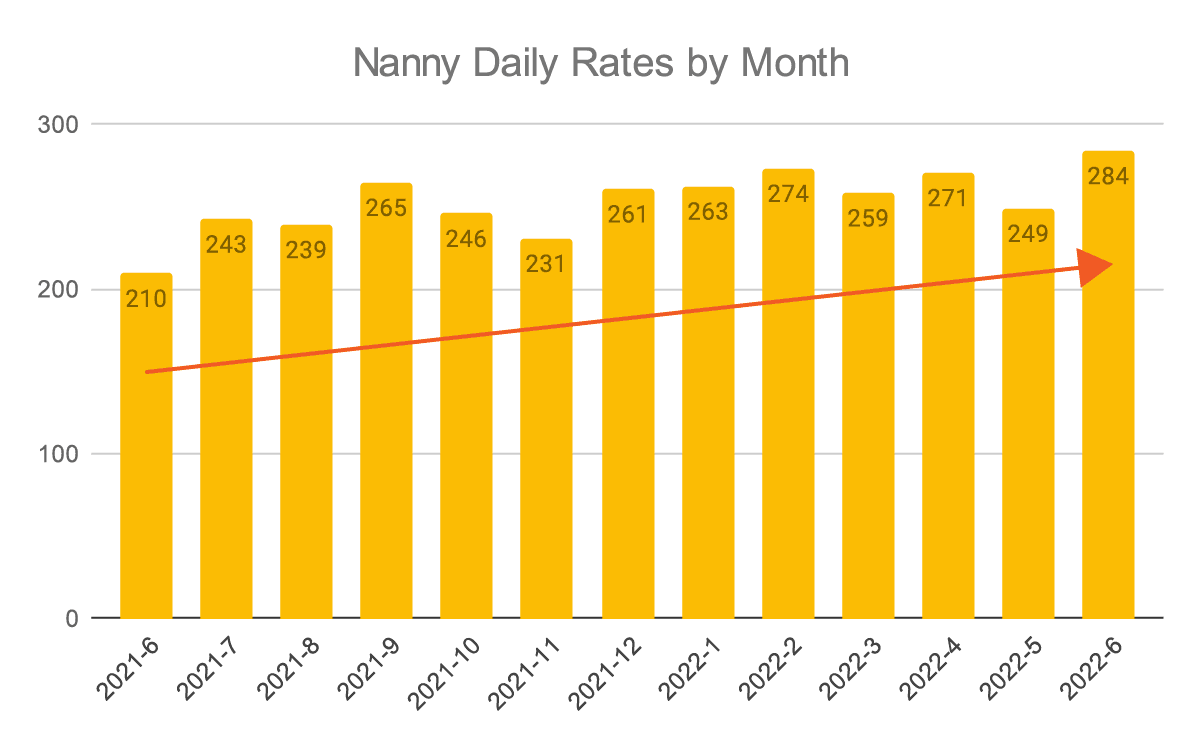 Data sources
Our data is submitted voluntarily by our users. Currently, we have users that cover 42 states.